Lots of food and beverage providers will be present at the festival to give you a choice of local foods/drinks!
Here's the list of vendors and providers we have for 2019 that you'll find spread around the festival site.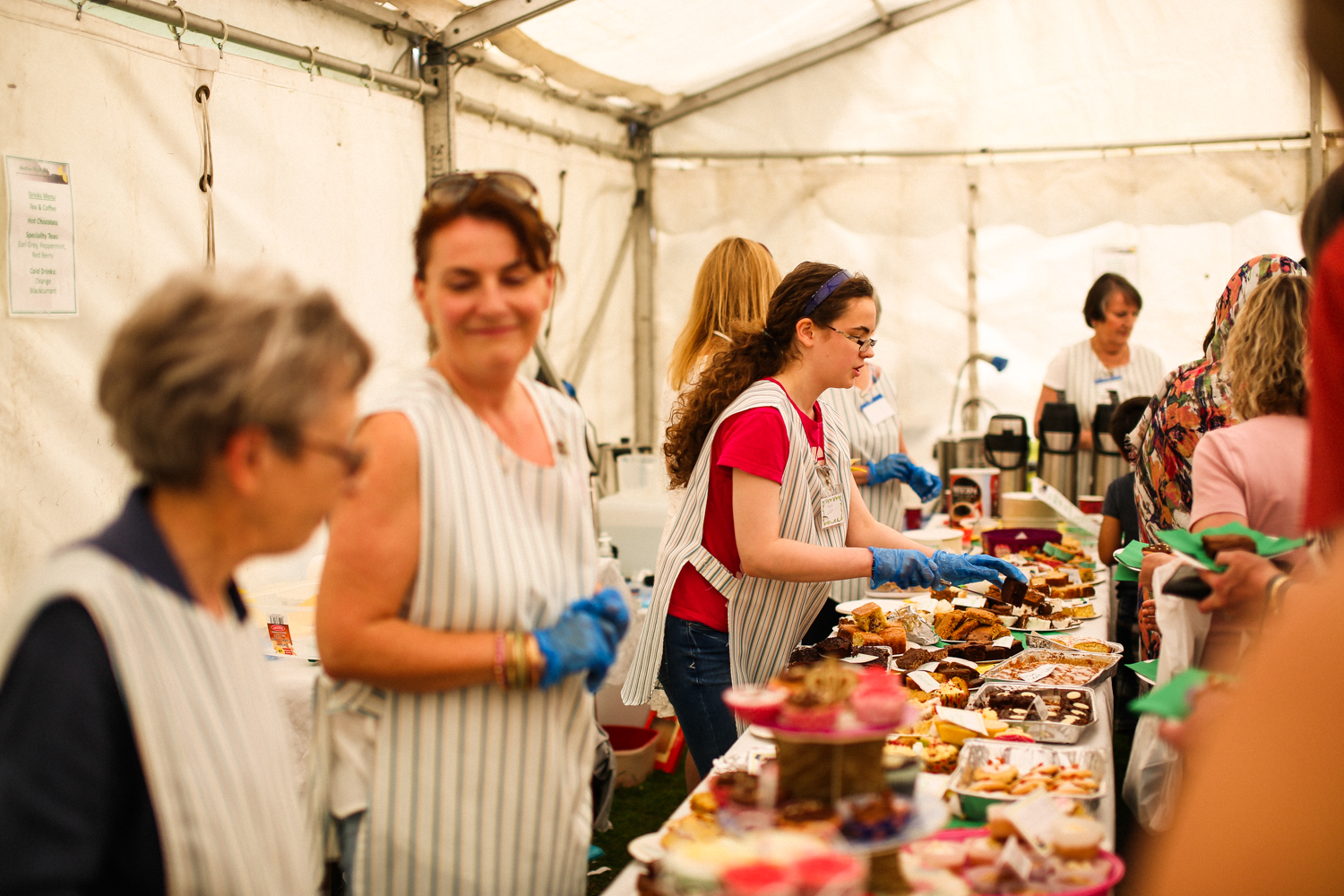 Martha and Mary's in the Park
As in previous years we will again have Martha and Mary's in the park. Here you will be able to find some of the best homemade cakes, made by the volunteers of Martha and Mary's along with lots of lovely cups of tea, coffee and hot chocolate.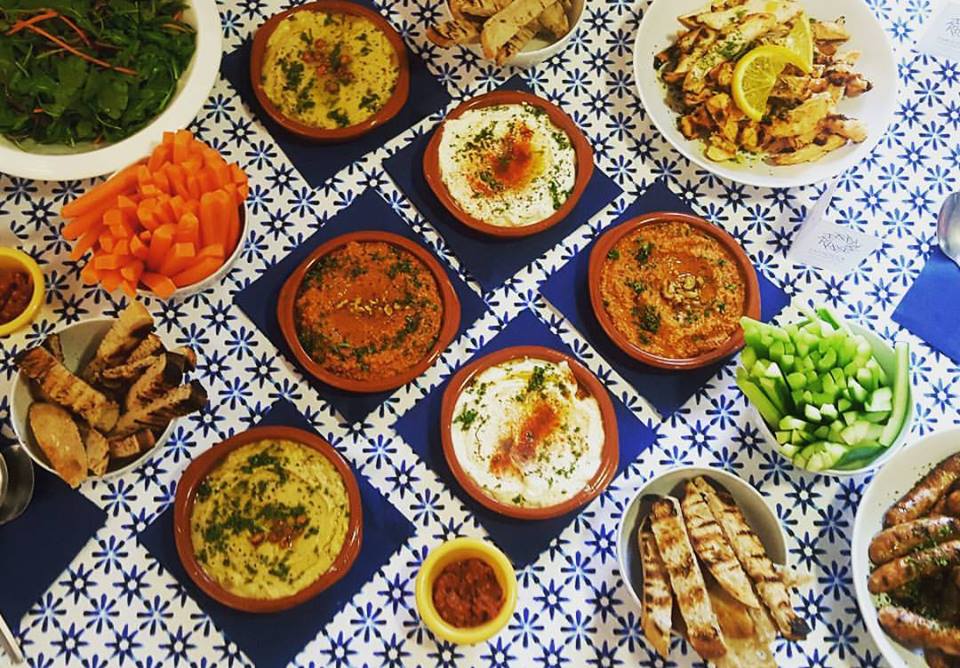 Harissa will be serving fresh, tasty and colourful food from all corners of the Mediterranean. Our dishes are seasonal and our ingredients are froms some incredible local suppliers and producers. At Heaton Festival we will be serving a selection of chargrilled meats, flatbreads, mezze and delicious salads using homegrown veggies and herbs! As a social enterprise, we invest our profits back into the community via our lovely sister organisation Food Nation.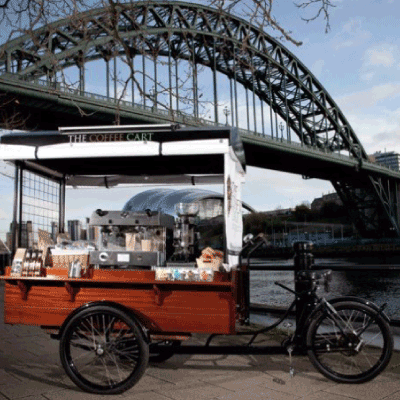 Here at The Coffee Cart, we specialise in serving our freshly ground coffee the professional way. We believe in ethical coffee, 100% organic Fairtrade and Rainforest Alliance certified, using the finest fresh beans to make your coffee the smoothest and tastiest. We will provide you with fully trained uniformed Baristas to make your coffee with the utmost levels of quality. We also provide a wide selection of Storm Tea, organic infusions that are brewed in a silk pyramid tea bag and will please the most discerning tea sipper.
They have delighted thousands with their well-known burger and fries. Heaton Festival is delighted to welcome The Fat Hippo this year, and they are bringing their specialty burgers with them. Come hungry!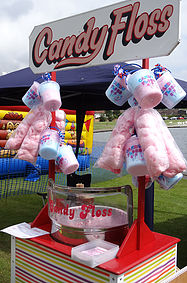 A traditional stall selling Candy floss. Candy floss being freshly spun in front of your eyes is so unique, helping you to enjoy your day that little bit more.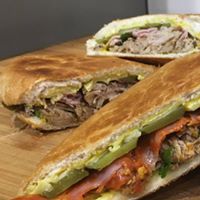 I first tasted Cuban food about 12 years ago when a Cuban/American friend of mine made me a Cuban Christmas lunch –  I've been interested and inspired by Cuban food ever since. Cubanos' food is a mix of classic Cuban flavours and recipes mixed with a few new ideas to keep it interesting – if you see me come and try it!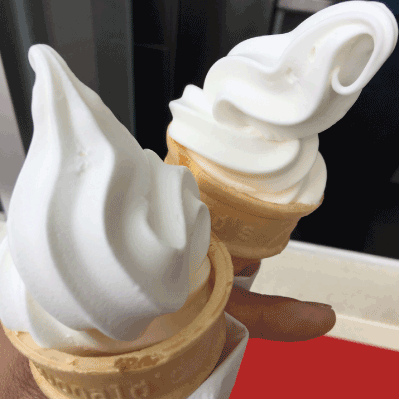 Risis Ices
Risis Ices was set up by Mark and Joe's great-grandfather, Antonio Risi, who emigrated to Newcastle from Italy at the end of the 19th Century. Antonio and his family left Monte Cassino, in the province of Frosinone between Rome and Naples, travelling more than 1,500 miles to seek a better life in the UK. The family settled in Byker and opened their first ice cream factory there on Wilfred Street in 1898. Now their main outlet is a stone's throw from the Tyne Bridge on Newcastle Quayside, with others in Jesmond Dene and Paddy Freeman's Park.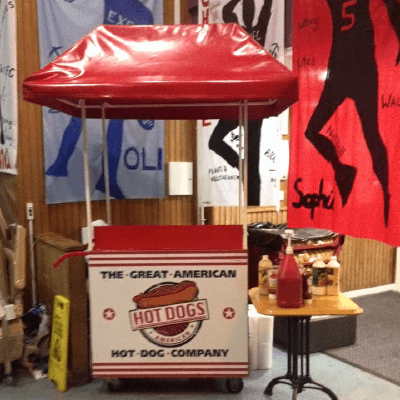 With over 14 years of experience the Dutch Doughnut Company Event Caterers supply snacks and beverages to most events. Based in Spennymoor, County Durham the company will be bringing two stalls this year: One with Sweets and Doughnuts and another with Chips, nuggets, hotdogs, sausage and bacon and vegetarian.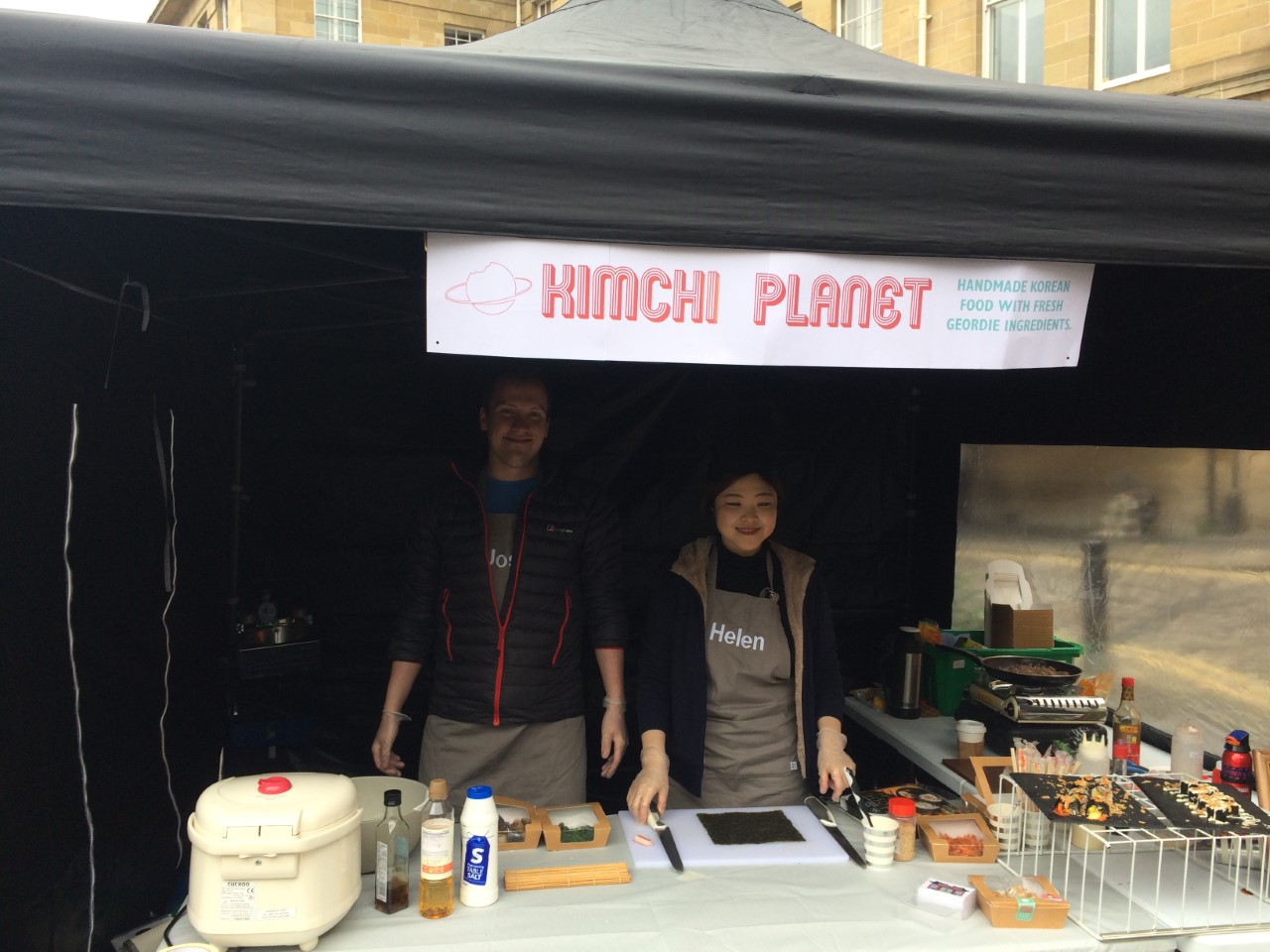 We are two MA graduates from Northumbria University, one of us from Heaton and the other from Seoul. Our aim is to bring authentic and fusion korean food to Newcastle. Our Menu includes, Korean Sushi (kimbab) in four varieties: Bulgogi Beef, Avocado Roll, Mushroom Roll and Kimchi Roll; Bao Bun with a Bulgogi Beef burger; Korean vegetable pancake and Kimchi in Jars.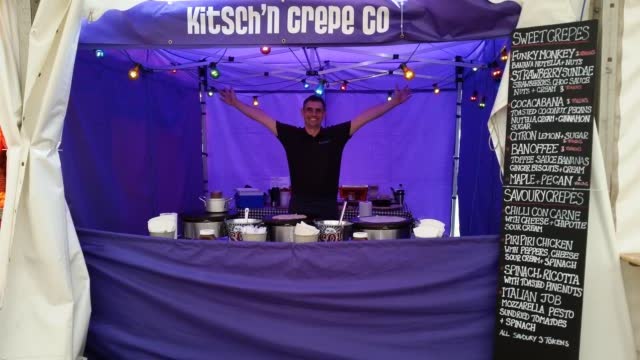 Kitsch'n Crepe Co. offer a selection of super tasty crepes with imaginative fillings. Our combinations are sweet, savoury and spicy! We have tried almost everything in a crepe from Sri Lankan curry and beef chilli to Bacon Brie and Cranberry or caramelized peaches and cream. So if you feel like something new to tantalize your taste buds give us a try.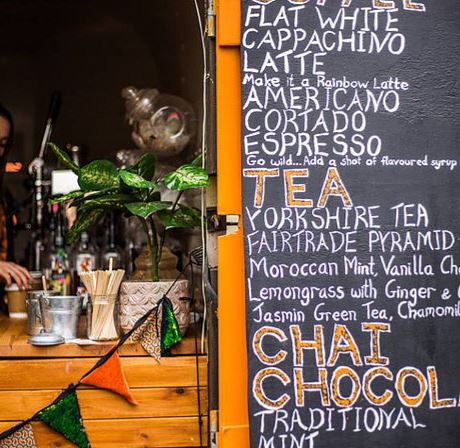 Canny Coffees is a family run, fantastically fun coffee trailer owned by a couple of glitter drenched Geordie sisters. We are the mobile coffee unit that will serve with a smile from a beautifully converted horse box. We cater to all dietary requirements and love to show off our rainbow latte art skills at any given opportunity!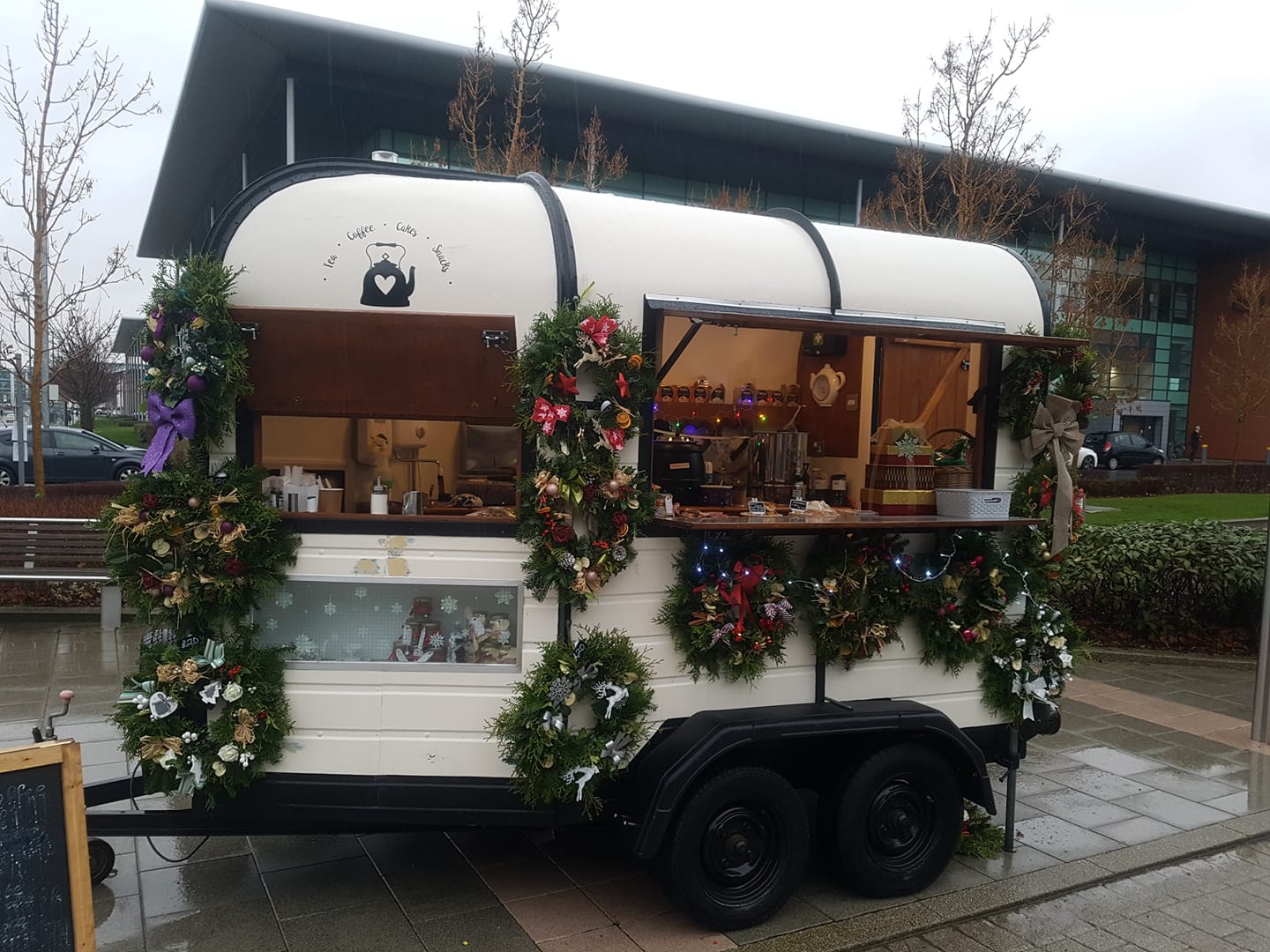 Tilly's Teapot serving Tea, Coffee and snacks from her beautifully converted Horsebox.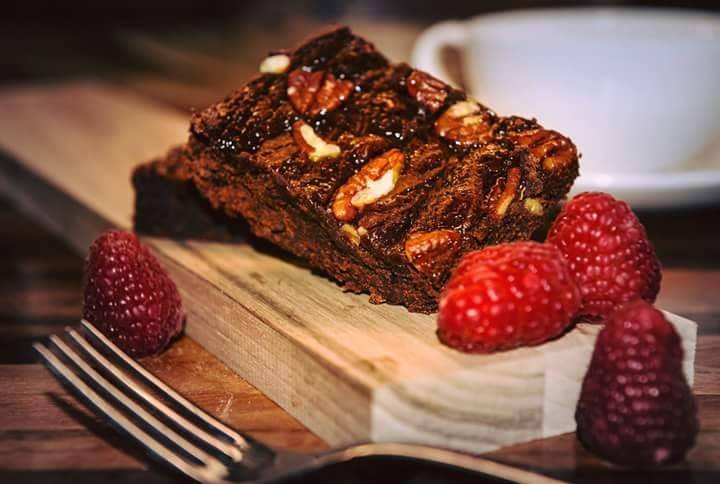 Homemade Vegan and Regular Brownies in a variety of flavours. Gluten free and Dairy free recipe options are available on request.
Also with Vegan pies, pasties and quiches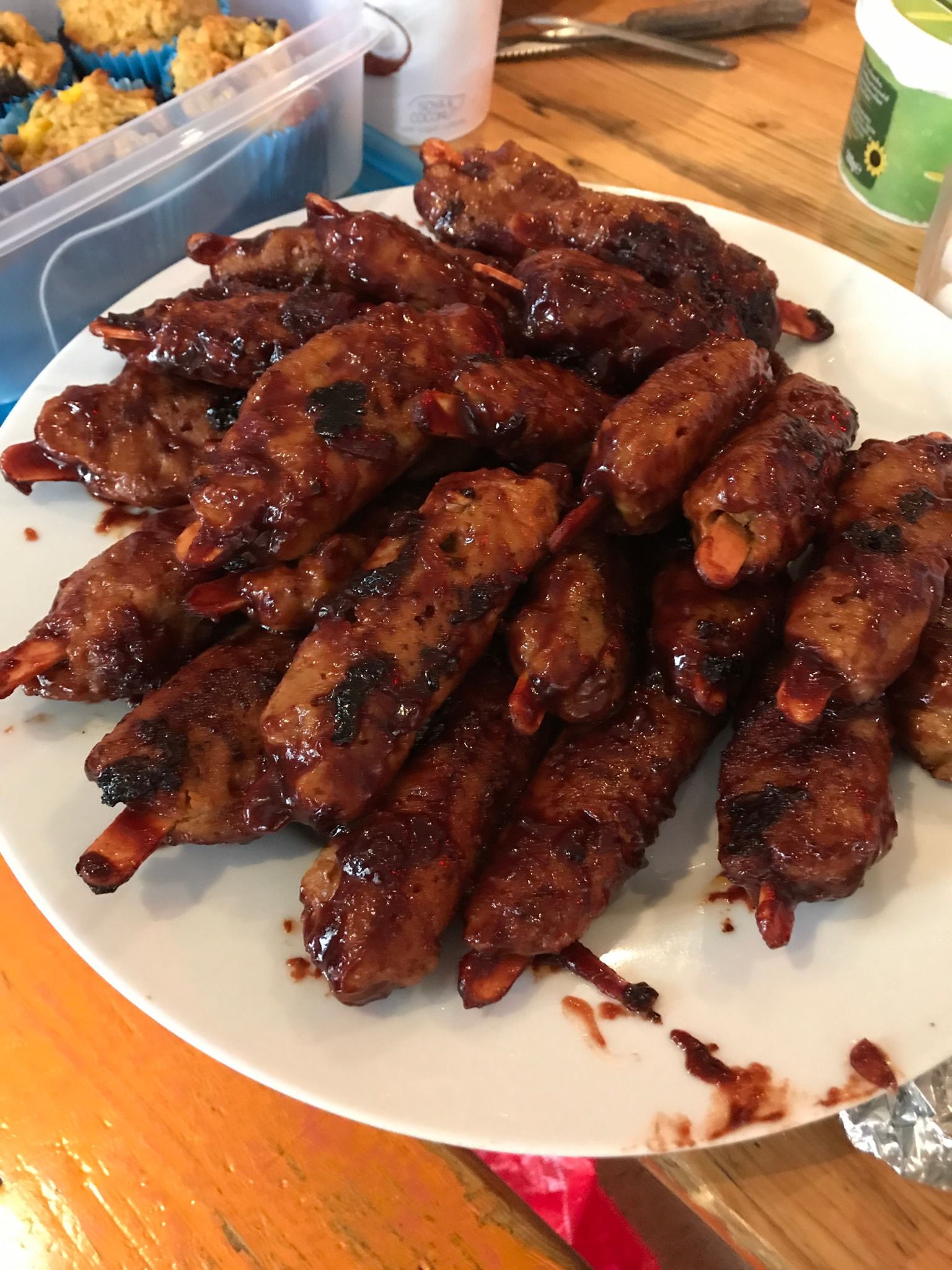 I was cooking for a friend and decided to make seitan sticky ribs. After tasting them, he said 'you need to sell these'. And Sun of Seitan was born. We were all talk for a while, doing research, getting our certificates, pricing equipment etc, but have enjoyed success with stalls at many vegan fairs, so come and try our vegan fare.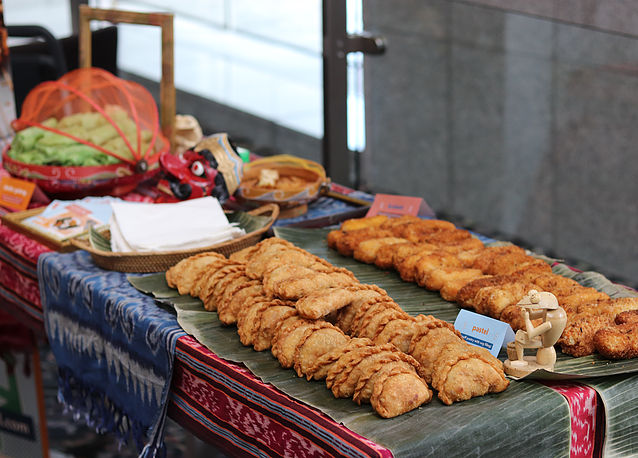 Waroeng Indonesia is a creative food business that brings people together through authentic Indonesian food. They are based in Newcastle and operate as a food pop up vendor and catering services.
Join the exciting experience of island-hopping through Indonesia this summer and visit the Island of Sumatra by tasting their exquisite Indonesian cuisines on the festival. They will be serving: Chicken Rendang slow-cooked in coconut gravy, Island-Style Fries (think French Fries but more tropical :D) and many vegan varieties like Orek Tempeh in sweet and spicy glaze as well as Aubergine Balado simmered in special spicy balado sauce!
We pride ourselves on providing good service, and good quality food and drink at affordable prices, despite the economical recession we've managed to maintain our rock bottom, very modest prices.